Brand NEW 20' Commercial
Containers For Sale
Come see our local stock in Hooksett, NH
Rather own a container than rent?
We sell brand new "One Trip" 20' commercial containers for your permanent or long term storage needs. Come see and pick the exact container you want in Hooksett, NH or simply give us a call for photos of the exact containers we have in stock.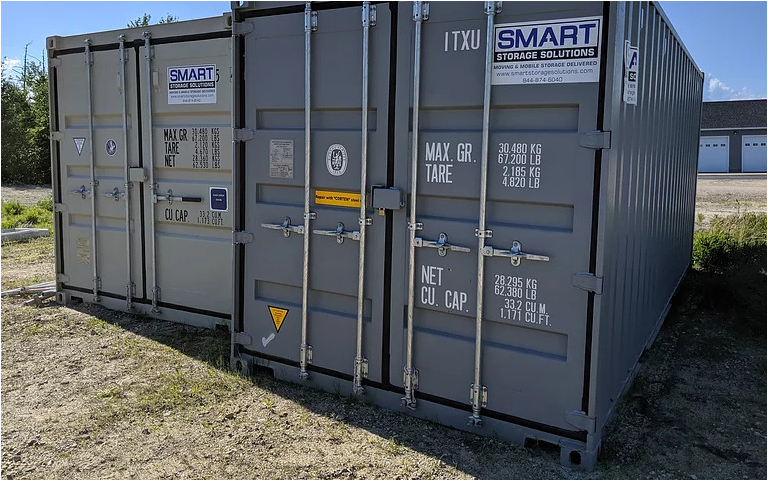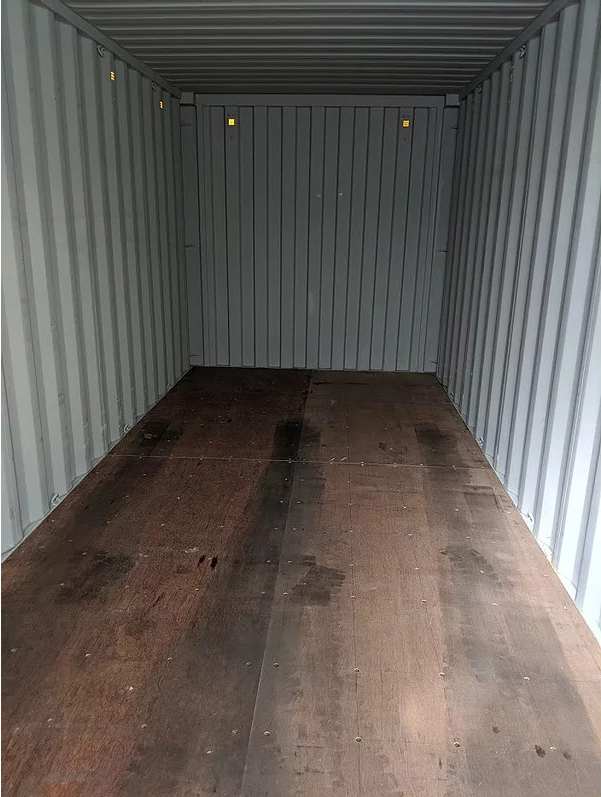 Brand New 20' Containers
Take the guessing out of buying a 20' Commercial Container. Buy one of our new containers to insure a wind and watertight container. No repairs no leaks no problems.
Constructed of corrosion resistant Conex Steel
Multiple vents for moisture and heat control
Center locking boxes for maximum security
Galvanized door locks
Brand new and certified for overseas use
Rated to hold 67,000+lbs
Moisture resistant or coated floors
We can deliver where others can't!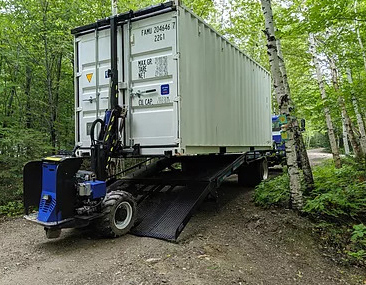 Our remote controlled lift allows us to put 20' Commercial Containers where others simply can't! Our delivery system drives the container to where you would like it and is not restricted to where our truck will fit.
Behind your home or business
At your camp or remote address
In tight areas that a ramp truck cannot access